Progress on GV
I continue to receive emails asking about the status of the fifth Genellan book. I wish I had better news.There is progress, but it is glacial.To cut to the chase, I have about 250 pages, of which 150 are good. I am pushing the other 100 pages in front of me, trying to make them work, trying to drive a plot out of my sclerotic imagination onto the pages. I have an abiding fear of being "lame," and it's creating a nasty case of writer's block. That plus my brain is getting old.

There is an old saw about living in Hawaii; it's called Polynesian Paralysis. I would define Polynesian Paralysis: The state of living in paradise, where upon arrival you spend the first six months sitting around trying to decide what to do...and then after that, you just sit around.

I have not been totally idle. In fact I was a tour pilot for a few years. That actually kept my brain firing. See AirVentures Hawaii.

I live to surf anymore, and I still surf in the mornings and evenings whenever my old body isn't too damaged by previous efforts. In the past I have done a lot of kayak fishing when the waves weren't big enough to ride, but my old body is having trouble with the long hauls against the wind coming home, and now I need perfect, windless mornings. I'm even thinking about selling the kayaks.Very depressiung.

And I did a fair amount of mountain and jungle hiking, although I think my hard hiking days may be over, too. I have done some good ones, looking for WWII wrecks in the local mountains, and the last few really exacted a toll. It's hell getting old. See Wreck Chasing.

Again, my apologies, and I thank with all my heart those that continue to buy and promote the series. I have not given up.

Up on Smashwords
I have completed the process of putting my books up on SMASHWORDS. This will provide availability for just about any format. And just about any major distribution, including:


Barnes and Noble
Sony
Kobo
Apple
Diesel
Up on Kindle
Sales on Amazon's Digital Text Platform (newly renamed to Kindle Direct Publishing) and better known as the Kindle Store have been encouraging. Thank you very much.
Hard Copy Hard copies of all books (in trade paperback format) as well as electronic copies are still available through Third Millennium Publishing.This was my first online publisher, so I would ask that if all else is equal, give them a try when buying the books.
Book Sales With all the new digital marketing outlets I am seeing a respectable rise in book sales. This has to be due entirely to word of mouth from you. I cannot thank you enough. Keep telling your friends about Genellan. Pass the word. And thanks for sticking with me.
The cover art by Jeremy Ellis is awesome. GIV and now GII! Check it out here.
-Scott G.
Topics Artwork Links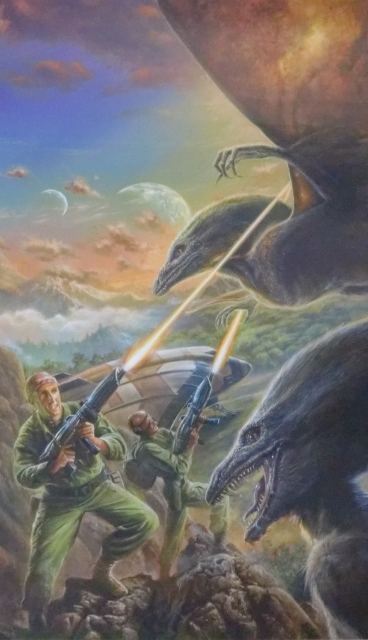 Painting __________ © Bob Eggleton, 1997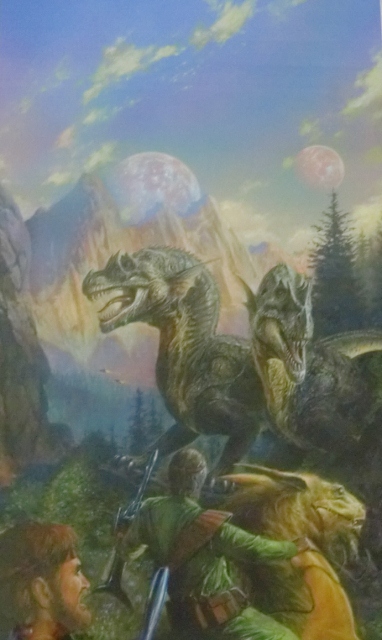 Painting __________ © Bob Eggleton, 1999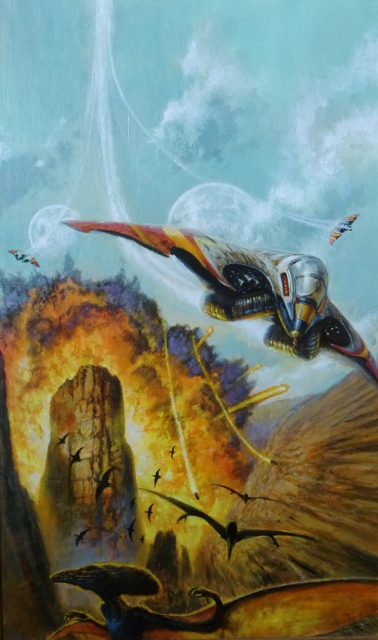 Painting __________ © Bob Eggleton, 2000